Summer Doldrums? Take this Pause to Cultivate Serendipity
A slow, locked-down summer is the perfect time to think change
The "doldrums" refers to the area around the equator where sailors can get stuck without wind, often for weeks. This maritime occurrence forces sailing ships to halt their journeys and wait for the air to shift. The doldrums are not all calm and boringly tranquil either. Treacherous conditions can suddenly occur – hurricanes, thunderstorms. It's really the worst of sailing conditions and a time to just hunker down and wait.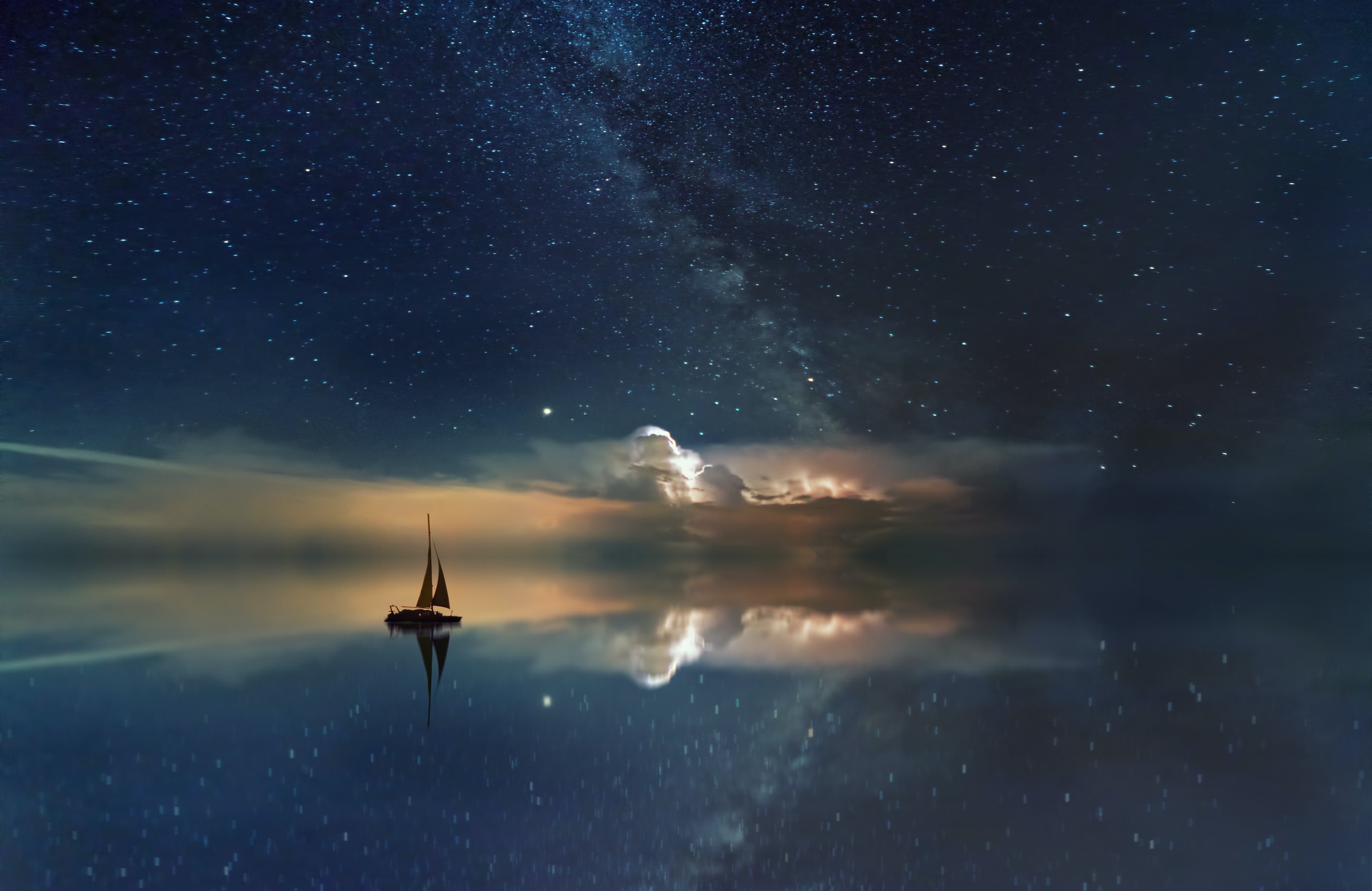 Sound familiar? The "summer doldrums" has never had a more significant meaning outside the sphere of sailing than it does now. Many of us have found ourselves looking out from our windows, rooftops, or balconies – creating our own "widow's walk" – symbolically pining for that ship to come in that will bring back our old lives.
The slow pace of a COVID-19 summer is making that yearning prolonged – we've been hopeful for months now that the winds will pick up and our "love" is no longer stuck at sea. We've all experienced this anticipatory morosity, one that's overtaken our will and passion.
Two of the biggest moods experienced by sailors traveling through the doldrums are boredom and uncertainty. This gnawing discomfort is alleviated by conducting repairs, maintenance, and lots of daydreaming. To get through it, it's a mix of fantastical visioning and taking practical steps. This helps them refashion their becalmed vessel into a "dream ship" that is ready for all conditions.
Now is the time for you to do the same
This forced pause may have you realizing that the demands upon you have changed, and your career no longer fits your lifestyle. Or, the slower pace has made you realize how irritatingly boring or unfulfilling your current job is. Or, maybe you've been doing your own daydreaming and are hoping for a completely different future. This inactivity has made it apparent to you that you are no longer connected to your passions.
This is the summer to begin figuring it all out – what you want to do, who you want to become, how you want to live and work. This doldrum may actually be a gift for you – take this unique moment to pause, reflect, and make those practical tasks to building your dream ship.
You can use this time to cultivate serendipity. It sounds new-age or unrealistic, but it really isn't. I really believe that when you put a specific dream or goal into your conscious thought and begin to talk about it out loud, you are more aware of those serendipitous moments that can bring you closer to achieving them. Part of this work is simply noticing what the universe, or your network, or your environment, is putting in front of you and going with it! Once you start connecting your heart and mind with actual energy, you're creating propulsion towards actualization. You're removing any inertia.
When you actively and consistently consider a specific goal – whether it's opening a side business or becoming a congressperson for your state – you naturally start to take those tiny steps – sometimes they're unnoticeable – but you're getting closer to it. You are captaining your ship and powering through any stagnation.
Are you ready to create your own movement and carve out a new life and career? Let's talk. I have helped many professionals who daydream at their desk, actually realize their sometimes most "outlandish" goals, and help them uncover passions they've tucked away or forgotten about. An executive coach can help you get to the root of your fear and passions, talk through your aspirations, determine how to build them into your current life, and guide you through actualizing those dreams.
Don't wait too long and say regretfully, "that ship has sailed."
Want to know more about the world of leadership, coaching and career development?
Need help finding your own voice and developing your leadership qualities?
Contact me to set up a consultation.
---
Previous article:
← Will Remote Work Make It Even Harder for Women to Get Promoted?
Next article:
Dear Melissa: A Letter Encouraging You to Define Your Own Power →