Women are Successfully Leading Countries — So Why Aren't They Leading More Companies?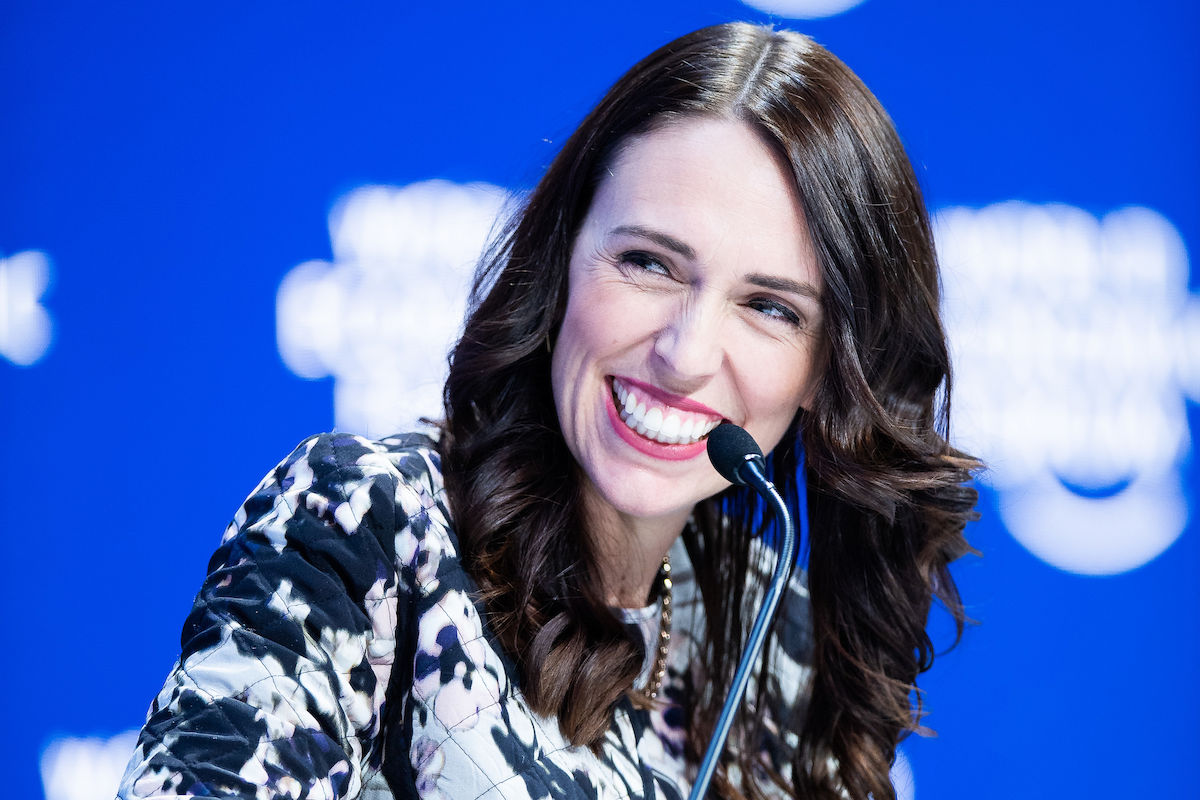 As New Zealand's "Beehive" rattled during a 5.8 magnitude earthquake, Jacinda Ardern remained unshaken during a live interview. She calmly stated that indeed, there was an earthquake, reassuring viewers "we're fine… we're in a structurally-sound place," as she flashed her Cheshire Cat smile.
The Prime Minister has exhibited sprezzatura [effortless mastery] of grace and maturity since being elected in 2017, despite being the youngest female world leader elected at the time.
Ardern's gutsy leadership is making history, earning her post the highest rating in 25 years. Since election, she gave birth, she's repealed gun laws and, most recently, swiftly locked down New Zealand and helped stop coronavirus spread. On May 27, the country's last coronavirus patient left hospital. Ardern's since suggested a 4-day work week for the country and taken a 20% pay reduction in solidarity with workers.
The Atlantic says Jacinda Ardern may be the "most effective leader on the planet."
But she's not the only one doing a phenomenal job. Female leaders like Katrín Jakobsdóttir, Sanna Marin, Mette Frederiksen, and Angela Merkel are also making huge strides, and earning high approval ratings. The New York Times's Amy Taub wrote that women-led nations are doing better with COVID-19.
Alice Evans, a sociologist at King's College London, stated in this article: "What we learned with COVID is that, actually, a different kind of leader can be very beneficial. Perhaps people will learn to recognize and value risk averse, caring and thoughtful leaders."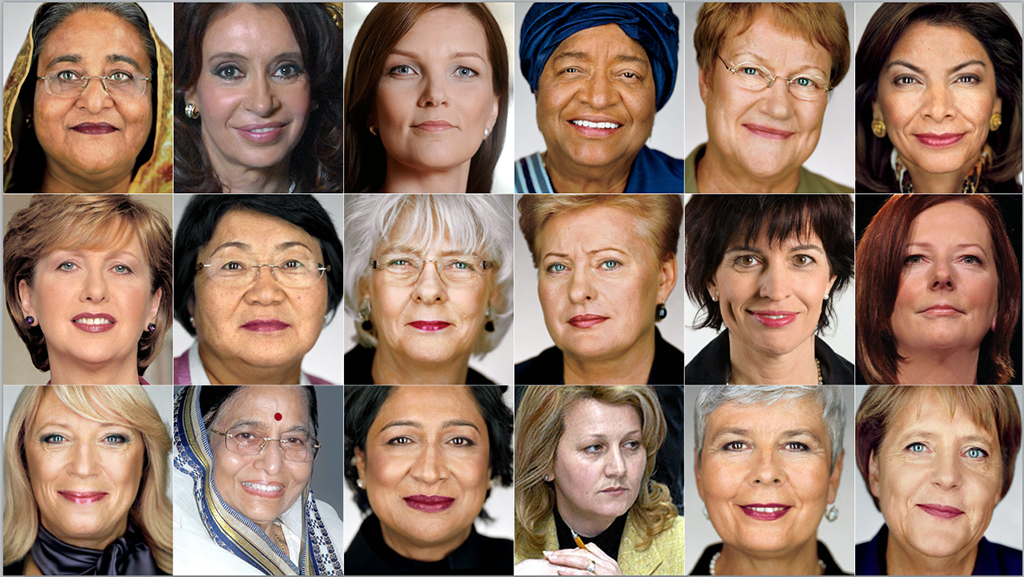 A Different Type of Leadership — One That Benefits All
"It's important, as a politician, to put your ego to the side," Iceland's Prime Minister Katrín Jakobsdóttir told journalist Katie Couric during a recent interview. "Probably we will make mistakes and admitting that has maybe been the biggest issue in leadership, and maybe that comes easier to women than men."
Whether it's Jakobsdóttir's candidness, or Angela Merkel's personal anecdotes, or Ardern's gentle nudging – it's clear that these women are authentically convincing.
According to a 2018 Pew Research Poll, more than half of respondents said female political leaders "do a better job at being compassionate and empathetic." In the same poll, women also scored higher when it came to working out compromises, being honest and ethical, maintaining a tone of civility and respect, standing up for what they believe in, and being persuasive. Men only scored higher than women on "willingness to take risks."
We Have What It Takes to Lead Countries — Why Not Companies?
The way these women exhibit their best qualities and have emerged as such enlightened world leaders is impressive. But as a former executive turned coach, I can't help but notice that while women are proving how well they can run countries, they are still not leading corporations – which I'd assume is a less complex operation.
Out of 500 of the world's top companies, only 34 have female CEOs (6.6%), yet CNBC calls this a "record high." Women hold only 25.5% of company board seats. These numbers don't reflect the workforce and economic power of women – we're half of the world's workers and make 70-80% of purchasing decisions. McKinsey calls this the "broken rung" – women simply don't move from middle management into the highest echelons of business as frequently.
Research has shown that perception (gender bias) is blocking movement into top roles. "One of the leading barriers to achieving gender parity at work are unconscious bias among managers, a lack of role models, women's confidence/aspirations, societal pressures and unclear career paths," says the World Economic Forum.
Readying Ourselves to Lead
A 2015 KPMG Women's Leadership Study discovered that "there is no shortage of ambition." More than half of respondents indicated they "aspire to be a senior leader," and more than half "aspire to serve on a board."
But women are more cautious in taking steps toward leadership roles, and it is hard for them to see themselves as a leader. Digging deeper, the study uncovered what women needed most was: leadership training (57%), confidence building (56%), decision-making (48%), and networking (47%).
Lisa Mann, CEO and founder of Think Marketing, suggested on CNBC's Power Lunch that "companies should be embracing their VPs and SVPs who are women and nurturing them to be leaders in business."
A Case for Coaching
While we can't control biases in the workplace, and we can't force companies to better support our growth, one thing we can do is build our confidence and earn credibility and respect from our colleagues and leaders.
Boris Groysberg, author and Harvard Business Review contributor, says skills like leadership, relationship building, communication, change-management and integrity are required for the C-suite. These qualities, which women have in abundance, can be enhanced through coaching.
One of my executive coaching clients, a female market research leader, once told me, "Through our work, I've become more self-aware and confident of my talents. Giving me confidence and the power to get solutions on a short, mid, and long-term with clarity."
For Alexandria Ocasio-Cortez, U.S. Congresswoman (and another phenomenal woman leader), being coached helped her "reframe a lot of my thinking… that culminated in the big adventure of a Congressional run." Through her career coach, AOC says, "I opened a door I didn't even know existed."
Bogliolo Coaching & Consulting offers individual sessions for executives who aspire to move up but may feel stuck, and team workshops for groups who need guidance on creating a more inclusive environment where everyone can grow. Through coaching, women especially can learn to first find their own voice, then hold their hand up and wave, and finally stand up and take the mic.
It's time for women to step up and lead not just our countries, but our companies. Let's help each other build a better world for all of us. Contact me.
Want to know more about the world of leadership, coaching and career development?
Need help finding your own voice and developing your leadership qualities?
Contact me to set up a consultation.
---
Previous article:
← Coaching for freedom to lead
Next article:
Will Remote Work Make It Even Harder for Women to Get Promoted? →