The Future of Work: How Close Are We in a Hybrid World?
Ahead of the 77th UN General Assembly, which will begin in mid-September with an agenda full of resolutions around environmental sustainability, sustainable economic development, and the protection of human rights, I wanted to reflect back on the UN's strategy on the future of work, created in 2019.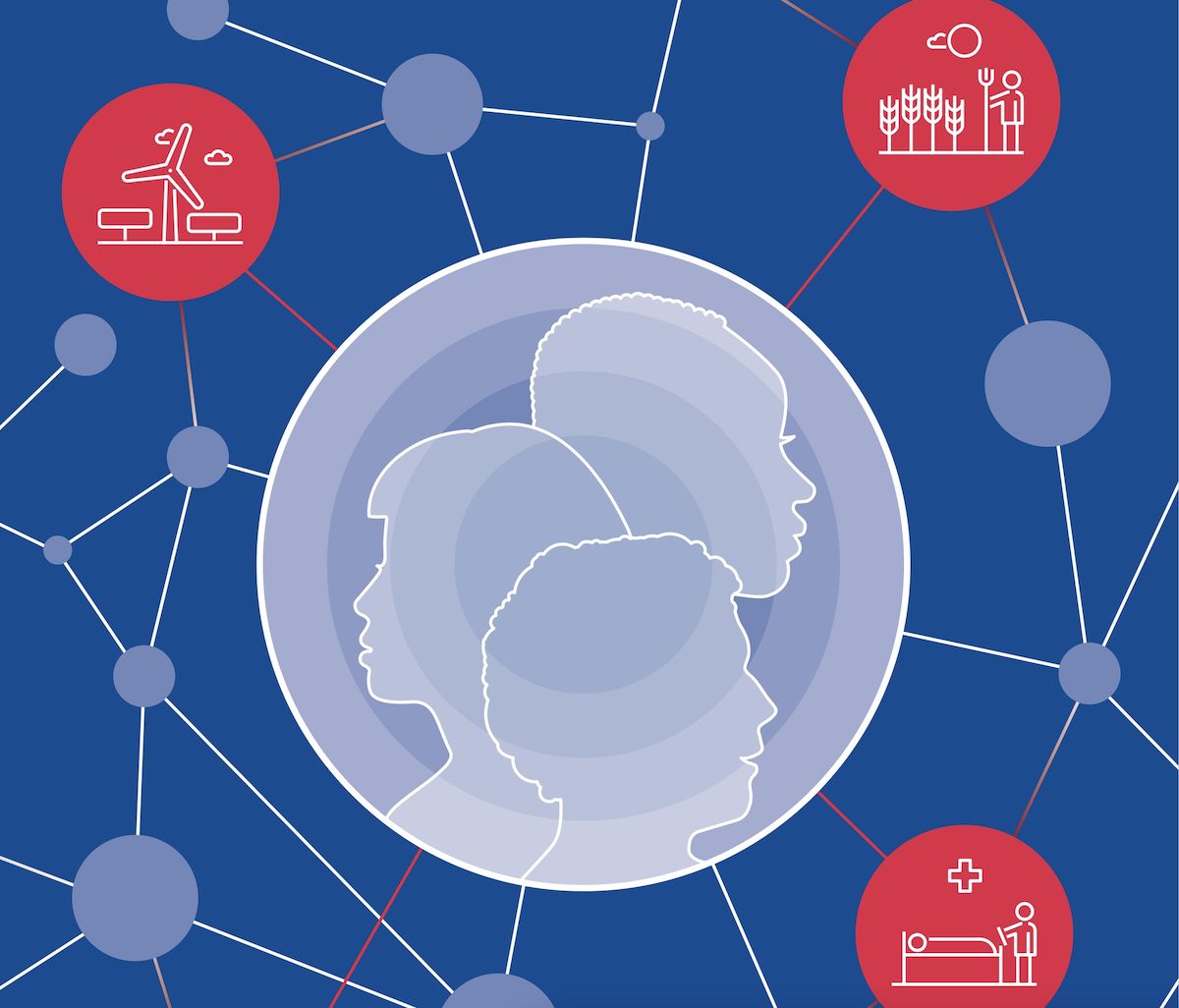 This strategy, which incorporates a number of its Sustainable Development Goals, was developed to recognize the changing nature of work, new technologies available, and transforming demographic, environmental and economic megatrends. It provides a framework for countries to follow to help boost sustainable infrastructure, green jobs, a care economy, supportive macroeconomic policies, and ensure decent jobs for all.
The strategy calls out ways technology has disrupted and destroyed short-term job development in the past, but that the current wave of technological change is based on "digital connectivity, growth of artificial intelligence and greater robotization, among others, differs from those of previous generations by its unprecedented speed, scope and potential to affect work in various ways." This seems to be a positive.
According to the Future of Work Strategy, most workers will need help adapting, and digital inclusion and accessible information will play a big part of ensuring "that all people, including women, persons with disabilities and older persons, will have the opportunity to participate fully in the digital economy without discrimination… creating a talent pool needed for inclusive and sustainable growth through life-long learning approaches, mitigating job losses and supporting people through transitions, ensuring the promotion of formal employment in certain sectors or regions, in particular rural areas, and defining an acceptable parameter for new and hidden forms of work."
When the COVID pandemic pushed most of us to conform our homes into full-time offices, in the beginning, it seemed as though we were directly shaping the future of work, that we'd slammed the office door shut for good and opened a new world of work possibilities. When our employers started letting us expense ergonomic desks and chairs, throwing office parties on Zoom, and letting us work for months from the beach, we began to consider remote work as the occupational standard forever. We declared how employers would be foolish to take this away — look at how productive we are!
However, recently the call to return to offices full-time and part-time has gotten louder and louder, and increasingly insistent. While the majority of companies are gently clawing back by creating quasi-committal hybrid workplaces, this leaves a question of how to create a fully inclusive environment that aligns with the UN's wide-ranging goals. Are companies aware of the gap between them and the UN's Future of Work Strategy when they turn the clock half way back?
For instance, how do you give equal access to jobs to those in rural settings, or who are severely disabled, when they may still be required to navigate hours-long commutes each week? How are women who were finally achieving balance and contributing fully from home, now departing their better-balanced routines and trudging back to the office?
Is hybrid work truly the way of the future, or does it strand us in between? My opinion is that businesses cannot become 2030 Agenda compliant, nor be part of the Future of Work strategy, when only those who are local can be part of a digital economy.
Incorporating some of the guiding concepts directly from the Future of Work, while very high-level, are very helpful and can be used to shape our own equitable workplace experience, and it may be time to seriously consider adopting:
All forms of work need to be recognized. Technological change, digitalization and other drivers are creating new job opportunities and leading to a growing diversity of employment forms. Let's keep this innovation going and employment growing by recognizing that a job done, no matter where or what, is a lifeline for people, it provides a sense of self-worth and value, and enables the opportunity to improve living conditions. Are jobs tied to an office doing that? Are we truly revolutionizing what work means if we're sticking to concepts designed in the 1930s?
Reducing inequalities and greater inclusion should be hallmarks of the way in which the latest wave of technological changes and other megatrends are addressed. This VUCA world calls for a "LACE" response: Learning, Adapting, Collaborating and Experimenting. We all began to build that world, almost intuitively and with remarkable resilience, when we were faced with the pandemic. We began building a more equitable and inclusive digital production hive, that forced us to work together in new ways. This was a foundation to greater inclusion based on technology.
Closing gender gaps in the world of work and enabling the realization of women's rights and their economic and political empowerment. Traditional work environments were set up as a way to keep most of us that were not white, male, and upper class out. The barrier to entry was high and the commute costly and time-consuming. Mothers faced the decision of having a career or raising their child as doing both equally was nearly impossible. And sexual harrassment and gender bias was yet another way to tell women they don't belong and would never be considered equals at work. Working from home creates a more even playing field for women, reducing some of the gender bias and hurdles, as long as everyone plays by the same rules.
An intergenerational approach that looks at people's challenges and opportunities throughout their life cycles. The hurdles of participating in labor markets for young people, the elderly and other disadvantaged groups can be overcome by basing our workplaces online, rather than in office. While some in the media are stating Gen Z, for instance, should head into the office, I however, beg to differ.
Reframing investment, growth and prosperity around environmental sustainability as well as a fair transition towards a more sustainable economy. Again, commutes come into play not just as a barrier to entry, but also as an obstacle to true environmental sustainability. Sure, if you're in a city with a reliable and efficient train system, commuting may not make so much of a negative impact on the environment. But most of us live in areas that require driving or busing to work, clogging highways and streets, and raising emissions. Plus, large office buildings are mostly carbon hogs due to HVAC systems, excessive lighting and massive server areas. Distributing utilities across a wider geography makes more sense and is less of a environmental strain on local resources.
Labor migration and mobility needs to be strengthened in order to fully respect the rights of working people on the move between countries of origin and destination. As I've written about before with the Ukraine invasion, remote work keeps us ready for any crisis to come. Workers need to be able to access their work from anywhere, whether that's from one country to another as they flee violence, climate crisis, or a pandemic, and the only way to achieve that is by allowing for fully-remote workforces.
Leadership has to reinvent itself, there's no turning back. With the work styles that are emerging and the different way of thinking being pressed by younger generations, leaders need to contemplate new ways of being and new ways of working. It has to start by a mindset change and a deep reckoning, then leaders can find how to change their way of working to adapt to this new mindset that's needed.
So what do you think? Does hybrid move us closer to alignment with UN Sustainable Development Goals and a future of work? And if we are all working hybrid, we must also focus on what being inclusive means in that scenario, and how to truly cultivate inclusivity without in-person favoritism and without excluding those who cannot regularly come into office. I'll be exploring this concept throughout the rest of the month, so stay tuned.
Want to know more about the world of leadership, coaching and career development?
Need help finding your own voice and developing your leadership qualities?
Contact me to set up a consultation.
---
Previous article:
← Client Conversations: Veronique Speaks with Wanda About Her Coaching Experience
Next article:
The Future of Work: Ways to Progress & Practice Inclusivity →